Lianna Fled the Cranberry Bog
Regular price
Sale price
$22.00 USD
Unit price
per
Sale
Sold out
A story in cootie catchers by GennaRose Nethercott
Illustrated by Bobby DiTrani
A kaleidoscopic tale of cruel beasts, daring thieves, lost sweethearts, and a family on the run, told through twenty-six fold-up paper fortune tellers.

Every month, another cranberry girl goes missing. Those who remain whisper of a ravenous beast lurking in the depths of the bog. How long before the foreman speaks Lianna's name into the water? She knows it's time to flee, but will she...

...set fires to cover her trail?
...ride a black bear's back?
...birth twin daughters in an empty barn?
The choices you make—along with the secrets buried inside the twenty-six paper fortune tellers within—will determine Lianna's fate.


Each cootie catcher features eight possible endings—but the endings are also beginnings, complications, transformations, jumping-off points for other parts of the tale. Read them alone or with a partner, using any method you like: counting off bolded words and numbers, choosing panels that strike your fancy, or simply laying them flat. From jailbreaks to kissing practice, murders to museum heists, each trip through Lianna Fled the Cranberry Bog reveals new sides of this multifaceted, interactive tale of wonder and terror.

"Another marvelous and whimsical narrative project from one of the most interesting small presses you're likely to encounter."
—Kelly Link, author of Get In Trouble
"I absolutely adore this haunting, dark, strange, glorious work of art…. I have been playing this book/game for hours and I'll never get enough of it."
—Edward Carey, author of Little and The Iremonger Trilogy
❖ Download a free cootie catcher from the story.
❖ Read GennaRose Nethercott's essay "The Literature of Cootie Catchers" at Electric Lit.
26 cootie catcher pages, ready for folding
Features over 200 color illustrations by artist Bobby DiTrani
Folding instructions and a reading guide
Read/play alone or with a partner
About the Author
GennaRose Nethercott is the author of The Lumberjack's Dove (Ecco/HarperCollins), selected by Louise Glück as a winner of the National Poetry Series. A born Vermonter, she tours nationally and internationally, performing from her works and composing poems-to-order on a 1952 Hermes Rocket typewriter.
About the Illustrator
Bobby DiTrani spent his formative years in the once small logging town of North Bend, WA. He is a graduate of the Aristedes Classical Atelier at the Gage Academy of Art, and his work has been exhibited nationwide. When not painting or drawing, he frequently tours with his band, the DiTrani Brothers.
Share
View full details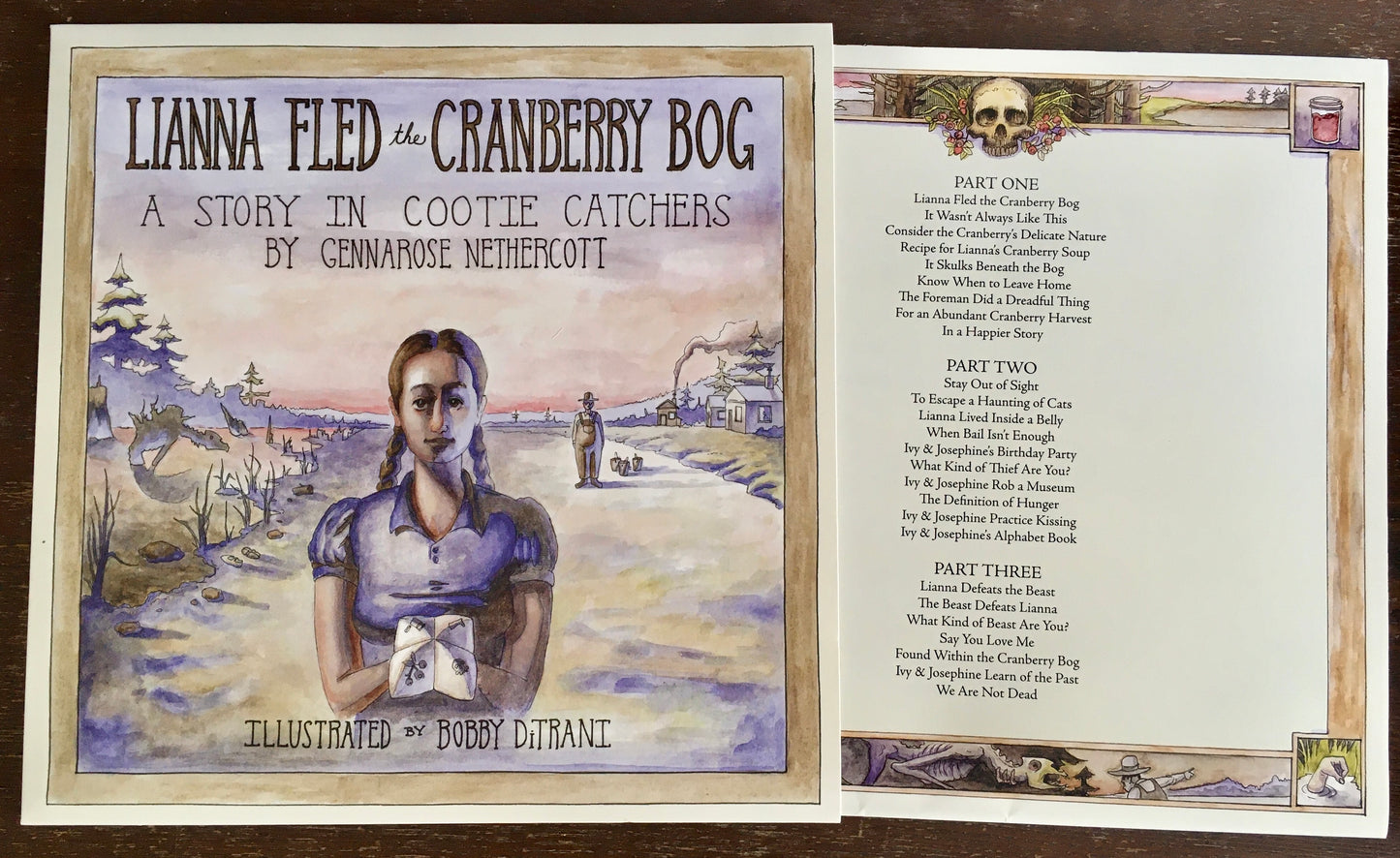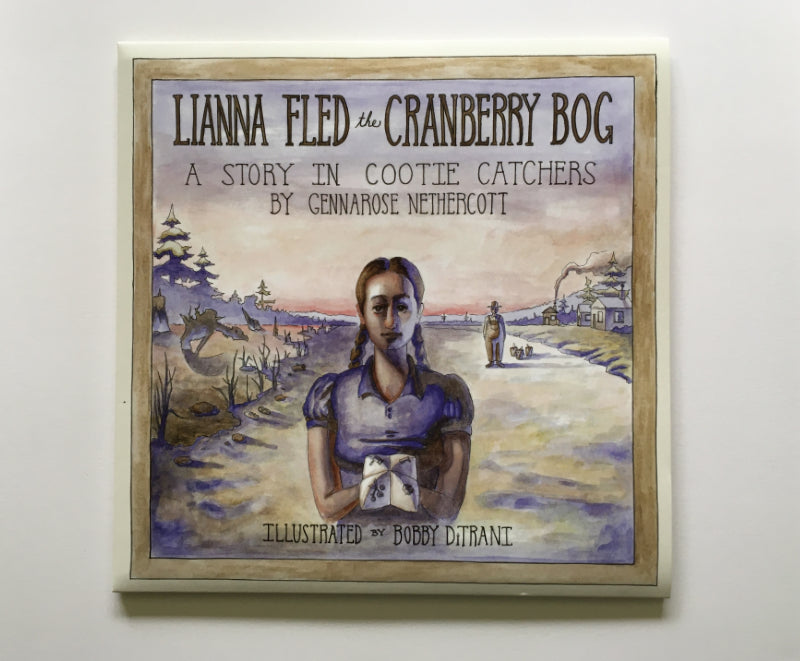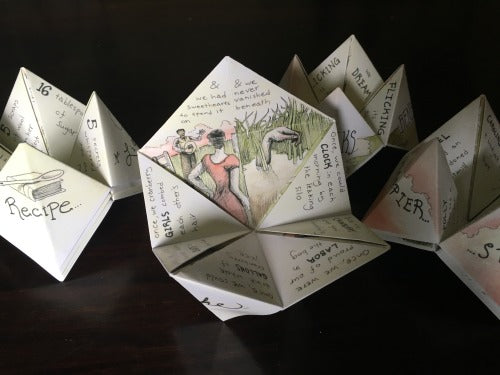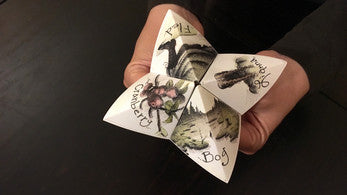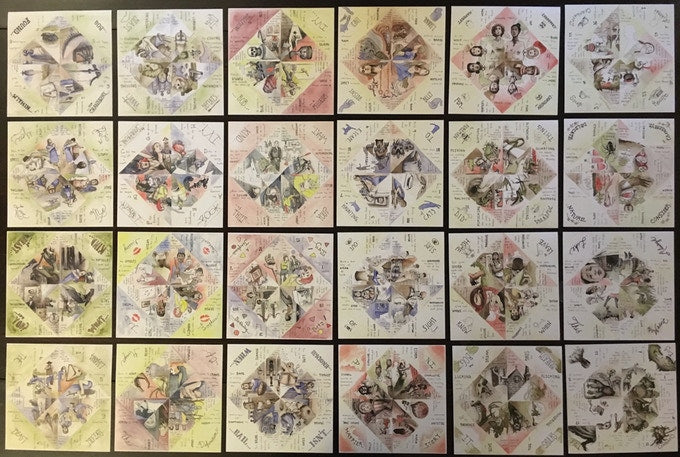 INCLUDE A MESSAGE ABOUT YOUR SHIPPING POLICY